HOTEL STODULKY ***
The hotel has its own parking.

Hotel *** is situated in a quiet villa part of Prague 5 nearthe Prokopské údolí (Prokop valley) among family houses and green nature. The hotel is suitable especially for the guest loving silence and quiet environment.
The hotel is near metro station "Lužiny" – line "B", only 7 minutes on foot. Getting to the historic center will take you only 12 minutes by metro.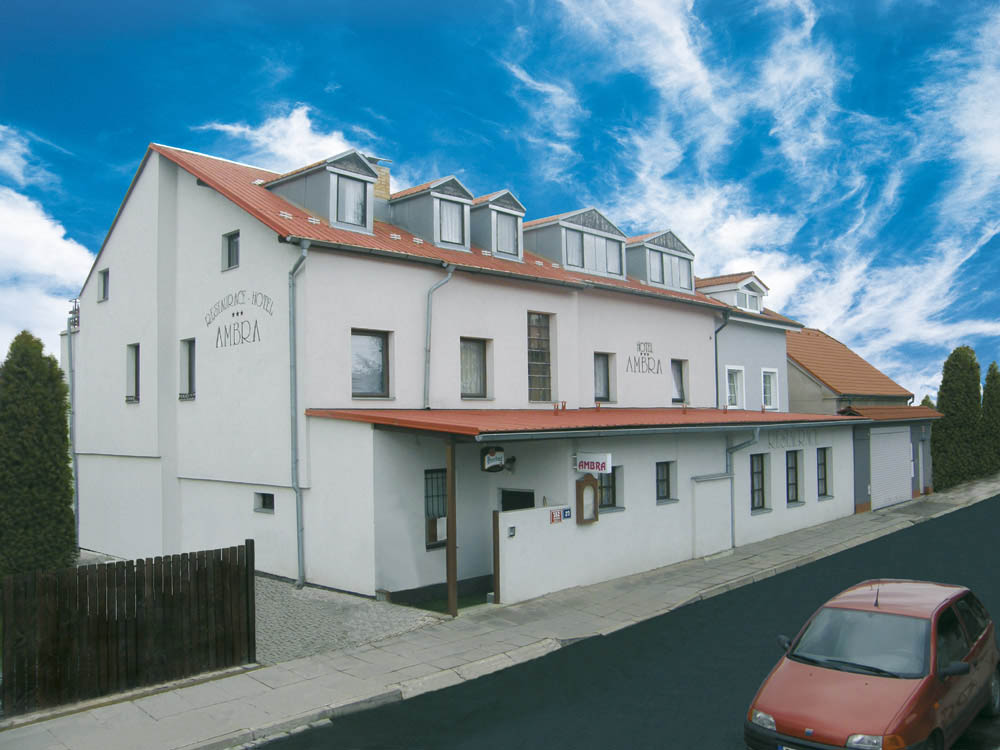 Hotel***befindet sich in einem ruhigen viertel Prags 5 bei Prokopské údolí (Prokop tall) und ist unter Familienhäusern und grûner Natur. Die Gäste, die stille Umbegung preferieren,
werden sehr zufrieden.
Es ist nur 7 Minuten zu Fuss weit fon der U-bahn "Lužiny" trasse "B" und das is nur 12 Minuten nach historisches centrum.
Art:
Familienhotel
Lage:
Prague 5 Stodulky
Entfernung zur U-Bahn:
5 Minuten zu Fuß
Fahrt mit der U-Bahn zur Altstadt:
10 Minuten
Anzahl der Betten:
Doppel- und Vierbett- zimmer, Apartments
Frühstück:
Ja
Badezimmer/WC:
Ja
TV:
Ja/SAT
Parkplatz:
Innenhof

INEXPENSIVE RESTAURANT